I always carry a camera even when popping out to get a newspaper: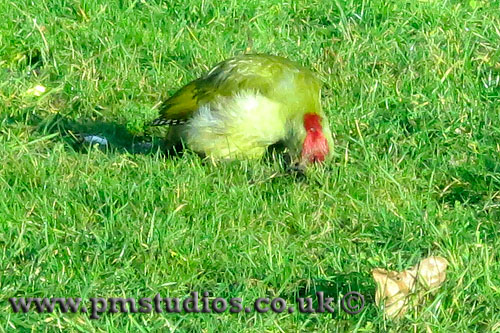 I went out to my local petrol station to buy a newspaper at about 10 o'clock one morning a couple of days ago and, as I pulled into the parking area, I saw this green woodpecker (Picus viridis) pecking in the grass. I pulled out my compact camera that I always carry and took two photos through the windscreen before I got out of the car.
I then got out of the car and started to walk carefully towards the bird but it flew away.
Interestingly, last year about the same time, I saw a similar woodpecker doing the same thing in the same patch of grass. I did take some some photos but it was a very dull day so the photos were not worth keeping.